The Strongest Parts for Total Gyms®

Are Made By Huck Products In The USA

We also make wheels for some other Gyms (see below)






The Total Gym® is an excellent way to exercise and stretch every part of your body.  For people considering a Total Gym® style exercise machine, we recommend the Total Gym® brand over any of the knock-offs because of the design and strength of their machines and the integrity of the Total Gym® Company.
OVER 250,000 WHEELS SHIPPED SINCE 2003
PRECISION MACHINED FROM SOLID
ENGINEERING PLASTIC AND STAINLESS STEEL
ENGINEERED AND MANUFACTURED BY DEGREED MECHANICAL ENGINEER
WE ALSO MAKE UPGRADED WHEELS FOR THESE GYMS
CLICK ON THE BOX FOR YOUR GYM
We Are Ready To Serve You!
Our History
Huck Products had a pretty unique beginning. We were living in Melbourne, Florida and shortly after our youngest daughter was born, my wife, Sherry, often stayed awake late into the night taking care of the new baby. She passed much of that time watching Total Gym® infomercials….hundreds of times. She wanted a Total Gym® so badly that she could almost taste it. But sadly, her birthday had already passed. Guess whose birthday was coming up….mine! She asked me, "How would you like a Total Gym® for your birthday?" I said, "Sure, but what is a Total Gym®?"
I looked into the Total Gym® and after doing my research, I decided on the 3000 model. I found that the infomercial version was too pricy for my budget, but a new 3000 on EBay was less expensive, so I ordered the EBay model. Within three months, one of the wheels split in half. When I checked the other wheels, I discovered they were beginning to wear badly, too.
Since I am a mechanical engineer, I decided to design new wheels and have them made at one of the local machine shops that I used for my job at Harris Corp. I experimented with different materials and decided on the best material, an engineering plastic.
I designed the replacement wheels and had them made at a local machine shop, and they worked so well that I began to wonder if anyone else might need them, too. After searching the web, I found that some others had reported problems like mine. In the Spring of 2003, I had a machine shop make 100 wheels and asked my oldest daughter to create a website to market them. This site launched on May 5, 2003, and within a few months, we were making not only these wheels but also making high-quality, metal-fatigue resistant cables and stronger foot harnesses as Total Gym® replacement parts. Within nine months I designed and started making the small frame Total Gym® wheels, and in addition to upgrading the design and material, I upgraded to a precision stainless steel bushing to protect the bearings. As the years rolled by I continued designing new wheels for more models of the Total Gym® and finally I have wheels for all the models of Total Gym®.
In 2006, we moved to rural Tennessee, purchased some land and built a man-cave, I mean a shop, and invested in CNC equipment to make the wheels ourselves. Since we moved here, we have acquired more manufacturing equipment. We now have the most accurate production CNC Sub-Spindle Live Tooling Lathe available in its class, a super-precision Hardinge T-42 Big Bore Lathe. Occasionally, I pinch myself to confirm I am not just dreaming that I have this lathe!
We have also expanded into making wheels for other brands of exercise equipment. We warranty our Total Gym® wheels for 10 Years (please read the warranty) because of the superior design and integrity of the Total Gym® machine itself. While our wheels for the other Brands of gyms are much stronger than their original wheels, we cannot give a specific wheel warranty for the other knock-off brands.
EXCELLENT CUSTOMER SERVICE CLICK ON BBB TO SEE RATING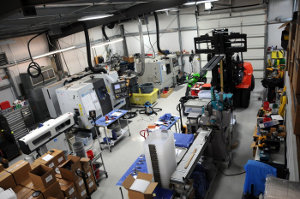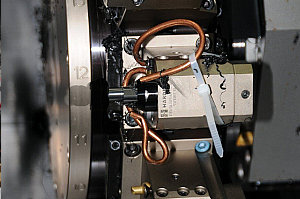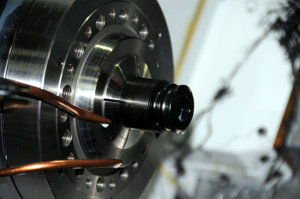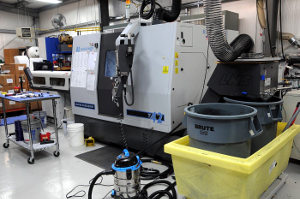 We Are Ready To Serve You!
Disclaimer
We are Huck Products, a manufacturer of upgraded parts for the Total Gym® and other gyms.  We are not Total Gym Fitness, LLC® the makers of the excellent Total Gym® line of exercise equipment, or EuroGym, Voit Gym, VigorFit Gym, Weider Gym, Omni Gym, Fast Track, or any other gym equipment manufacturer.  Our parts are very high quality after-market replacements and are not official or endorsed by Total Gym Fitness, LLC®, or any of the other manufacturers.